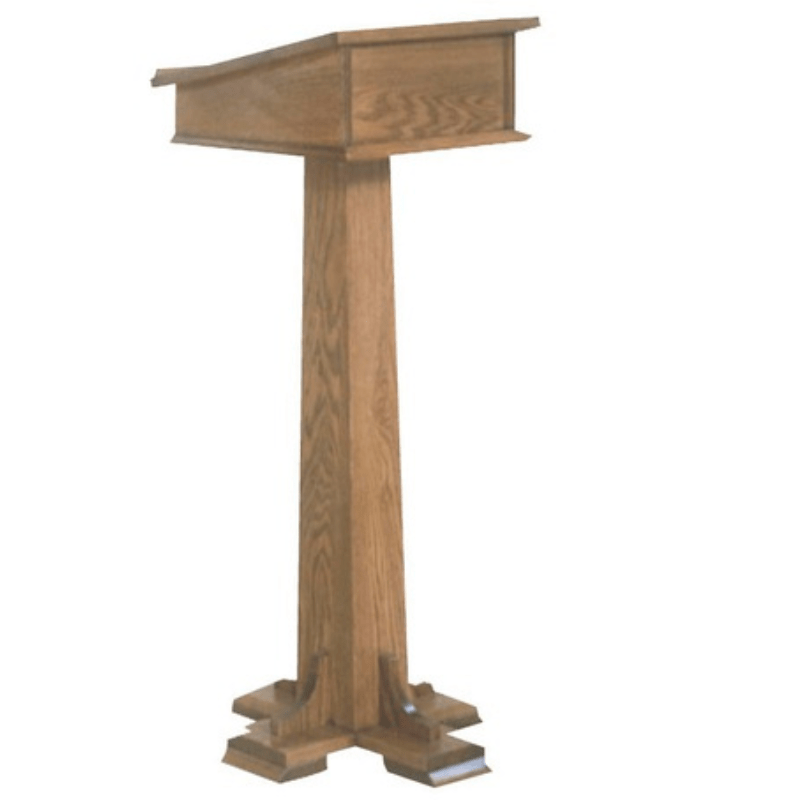 320 Wood Church Lectern With Shelf
Found a Better Price? Give Us a Call, And We'll Try To Match Any Authorized Dealer!
Have a Question or Want to Order? Call Us: 804-538-4844

Free Shipping On All Products. No Hidden Fees at Checkout
Description

Shipping

Price Match
This lectern is perfect for any pastor because it's skinny build allows the congregation to still fully see you.
Pulpits are amazing, but they cover you up from your audience.  Why put on your best suit just for people to see half your body?

Another great thing about the 320, is that it's super light weight.  When service is over, you'll have no trouble lifting it if you need to put it away. 

The unique design will keep those eyes on you the whole service.  People tend to stare at things they're not used to seeing.
The work surface is angled, so it makes it easier to read your bible and notes.  It comes with a book stopper, so no worries about objects sliding off.  Right below the work surface is a shelf if you need even more space.
Specifications
Overall Dimensions:  43"H x 16"W x 16"D
Skinny build allows the congregation to fully see you
Light weight and portable
Large work surface for bible and notes
Angled work surface makes reading easier
Shelf below work surface if more space is needed