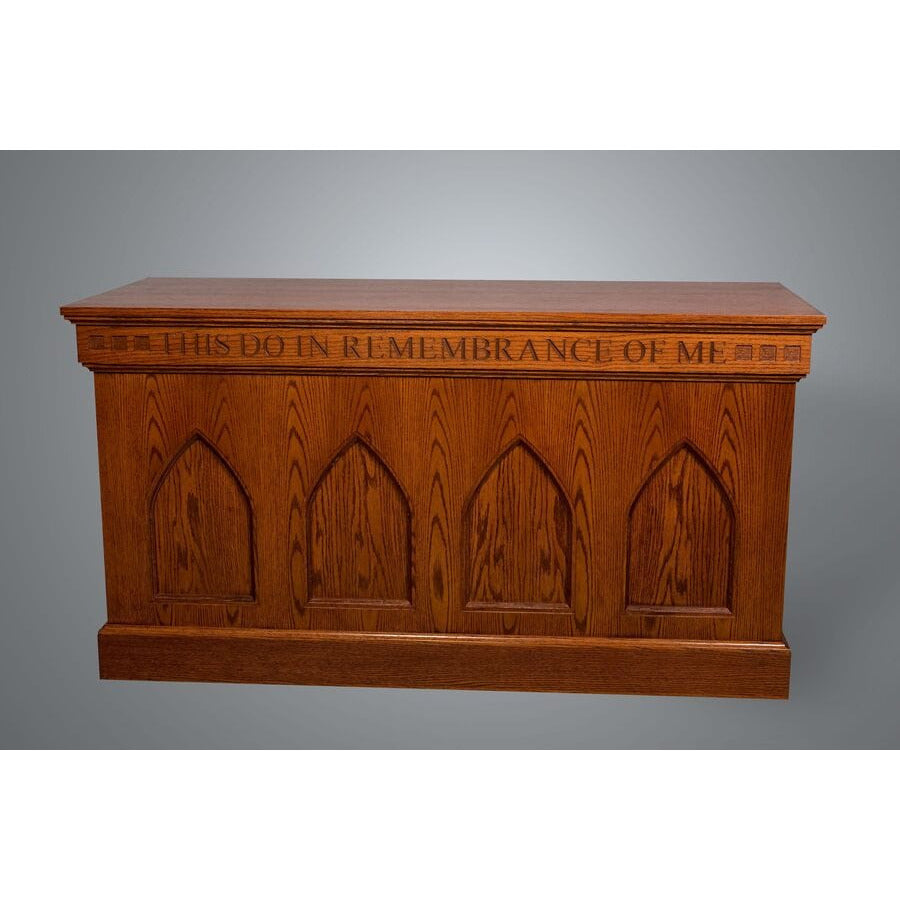 Trinity Closed Communion Table #900
Found a Better Price? Give Us a Call, And We'll Try To Match Any Authorized Dealer!
Have a Question or Want to Order? Call Us: 804-538-4844

Free Shipping On All Products. No Hidden Fees at Checkout
Description

Shipping

Price Match
Ships Within 12 Weeks
This communion table is a must buy.  It's elegant and has everything you need.  
Beautiful arrow designs on the front will keep people staring.  Along with "This Do In Remembrance Of Me" written on the front.
At the back, you have sliding doors. Plant of space for any items to be stored.
Don't worry about trying to pick this bad boy up, as there's the options to have casters ( wheels) placed on. 
Various wood options to choose from, and ships fully assembled. 
Overall Dimensions: 32"H x 60"W x 24"D
Weight: 210 lbs