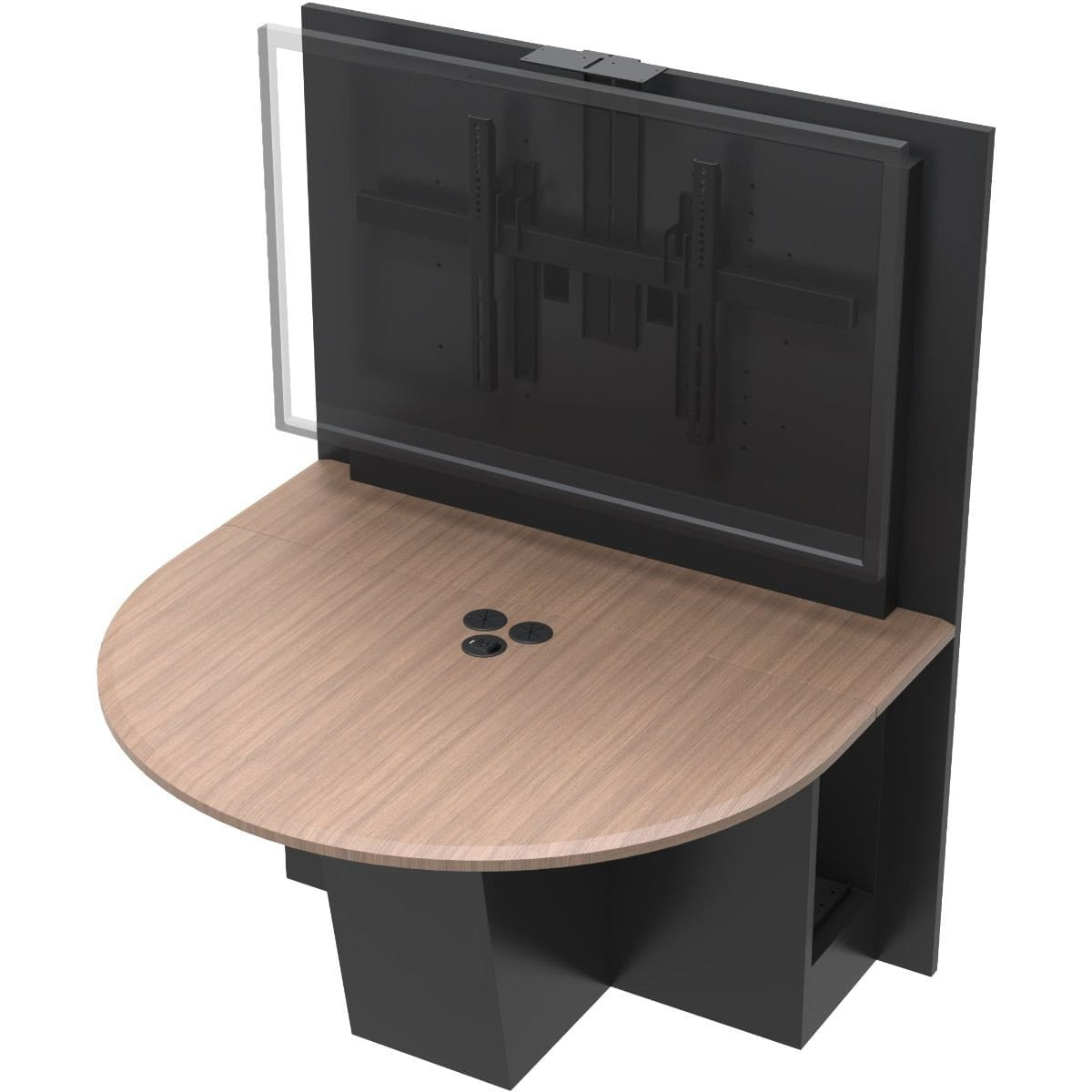 AVFI Huddle Room Table Package T526 HR
Found a Better Price? Give Us a Call, And We'll Try To Match Any Authorized Dealer!
Have a Question or Want to Order? Call Us: 804-538-4844

Free Shipping On All Products. No Hidden Fees at Checkout
Description

Shipping

Price Match
Ships Within 2 - 4 Weeks
The T526 HR (huddle room) table package consists of sections 526HR + 526RW-S (Single display mount). Includes a CUB3 power grommet for accommodating your electronics. Table is designed to pass all wiring through the back and base to avoid core drilling. TV mount accommodates a variety of display configurations and 5U of electronics or a PC per side.

Standard Features
Seats 3 people. Can be expanded with extensions

Base with access panels for cable routing and device storage/mounting

Cub3 and grommet for accommodating electronics/cables

526RW section includes sideways racks, 5U each with easy access

Highly resistant thermowrap surf(x) surface in many finishes

Video conference camera bracket with height adjust
Specifications
Model: T526 HR Package

Width: 48" 

Depth: 3'-6" 

Height: 29.13"