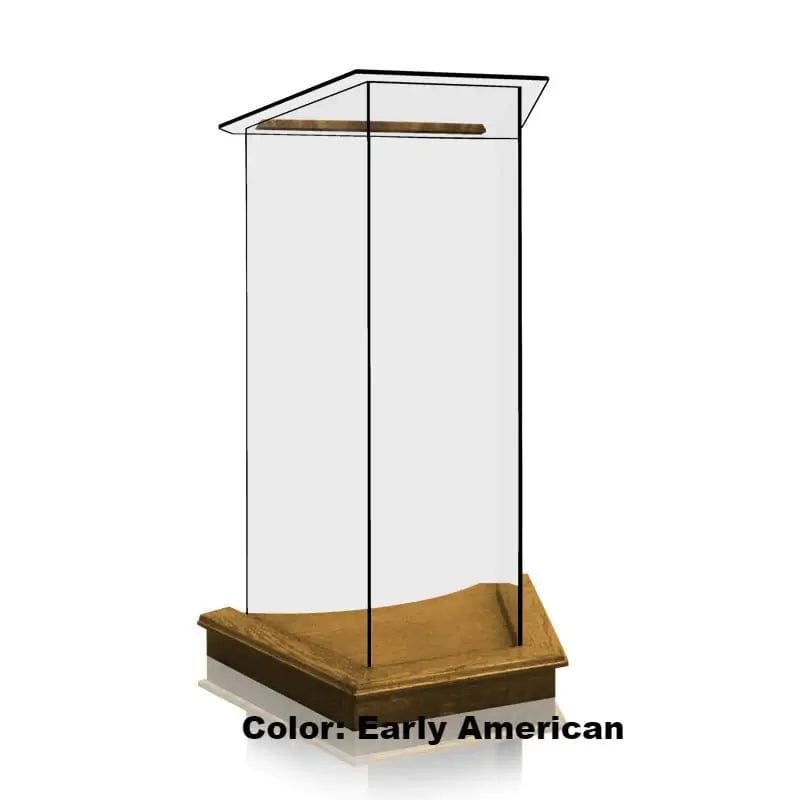 Prestige Glass Podium NC2
Found a Better Price? Give Us a Call, And We'll Try To Match Any Authorized Dealer!
Have a Question or Want to Order? Call Us: 804-538-4844

Free Shipping On All Products. No Hidden Fees at Checkout
Description

Specifications

Shipping

Price Match
Ships Within 4 - 6 Weeks
Okay, I get it.  Maybe you're not looking for something as big as a pulpit.  They can take up a lot of room, man.  
Well here you go.  The Prestige Glass Podium NC2.  An elegant product that can make your sermons even more pleasant.  
It has a little bit of weight to it, but nowhere near that of a pulpit.  When service is over, lift it away with ease.  
Completely customizable to however you would like!  Enter your church name with whatever logo you want, and over 8 wood stains to choose from.  Also get to select from multiple wood trims.  
The Prestige Glass Podium NC2 has a decent sized reading plate with more than enough space for your bible and notes.  It also comes with a book stopper to prevent those things from sliding down when you're preaching.  
It ships fully assembled, and is ready within 10 - 12 weeks.
80 lbs
Reading plate with plenty of room for notes and bible
Book stopper to prevent top items from falling down
Over 7 wood stains to choose from 
Etched logo, can customize it to your liking
Various wood trims to choose from
Ships fully assembled